<< Back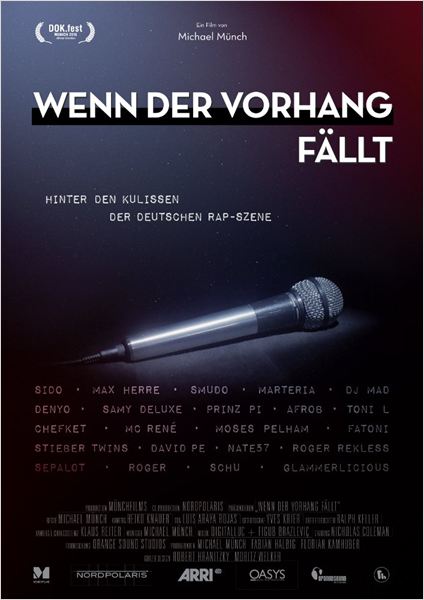 Wenn der Vorhang fällt
The documentary "Wenn der Vorhang fällt" tells us the story of the evolution of german Hip Hop. Famous german rappers will share their stories about their first steps and the change of a whole generation within the last 30 years.
Service: Sound Design/Re-recording
Starring: Max Herre, Prinz Pi, Sido, Marteria, Smudo, Samy Deluxe, Nate57, Afrob, MC Rene, Moses Pelham, David-Peh, Sepalot, Roger Rekless, Fatoni
Director: Michael Münch
Production: MünchFilms, Nordpolaris
Distributor: Zorro Film, good movies!
---