<< Back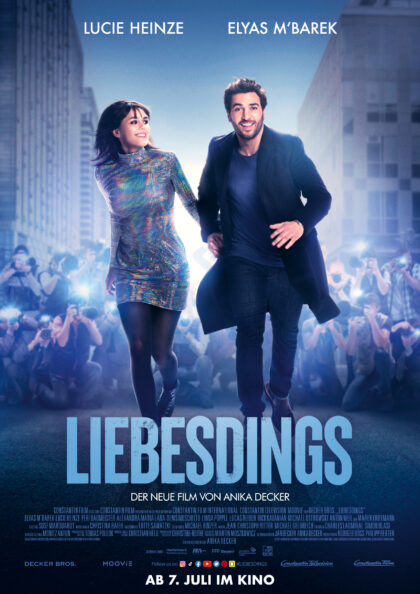 Liebesdings
A smear campaign forces movie star Marvin to flee from reporters and fans. By chance he dives into the cosmos of the feminist/queer off-theater 3000. His boss Frieda is initially not enthusiastic about the superstar.
Service: ADR-Recording
Cast: Elyas M'Barek, Alexandra Maria Lara, Lucie Heinze, Peri Baumeister, …
Director: Anika Decker
Production: Constantin Film, Decker Bros.
Distributor: Constantin Film
---