<< Back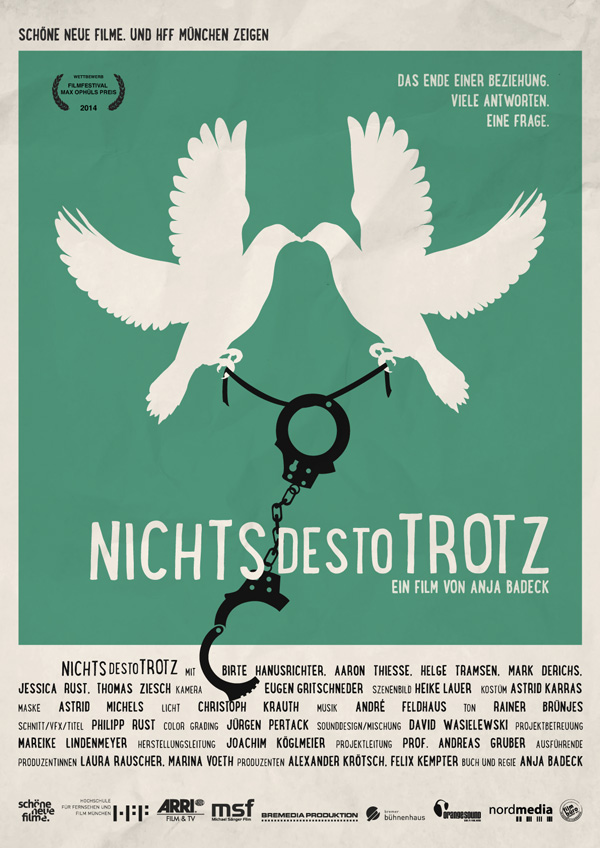 Nichts Desto Trotz
Alice and Henning have been married for two years and recently separated. Alice wants to move out and Henning will stay in the beautiful apartment.
That's how they sorted it out by scissors, stone and paper!
When Henning comes home, he finds his wife tethered in the kitchen. She stays!
Henning wants to leave, but he's faced with a Hobson's choice: she swallows the key for her handcuffs.
The two of them have to re-live their common past once again. And at some point the question arises: Is it really over?
---